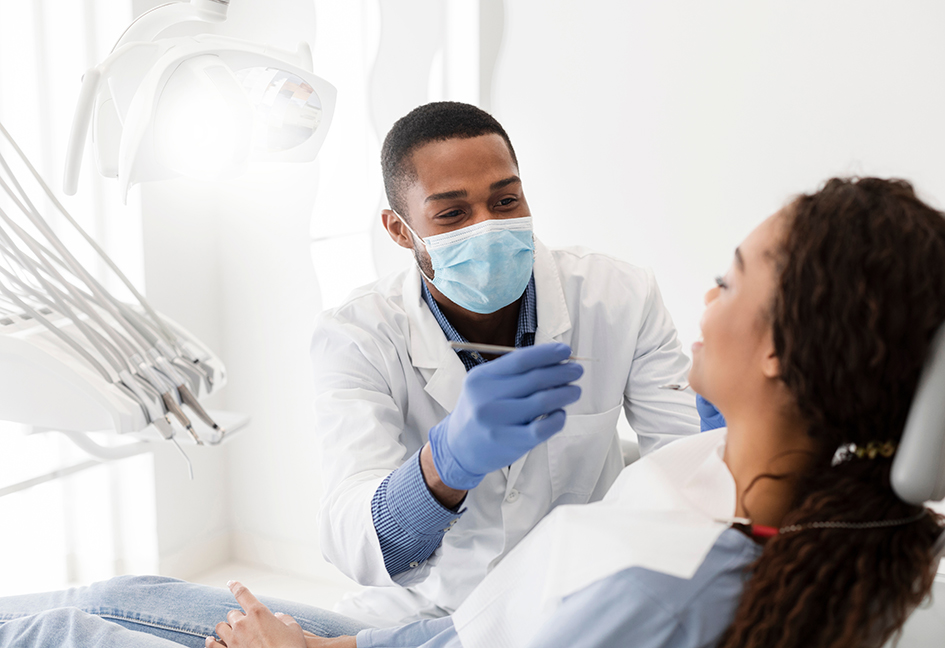 Dental Services in Sterling Heights
The staff of Sterling Dental strongly believes in offering the latest in innovative dental services to ensure that our patients have the treatment options they need and want. We supply you the information, education and diverse treatment options so you can make informed decisions with your oral health based upon your own personal wants and needs from a dentist in the Sterling Heights area.
As soon as treatment is indicated we are going to create a customized plan for treatment which addresses your dental concerns. Because we only want to provide the best for our patients we can break the treatment plan down into phases depending on your requirements. We believe that it is best for our patients to receive the very best quality services over time instead of picking a cheaper, quick fix that may not last long or give you the end result you need.
What Our Patients Say
I love this office. They have such wonderful people who work at the office from the receptionist to all of the dentists. It really is a great family environment where they truly care about your mouth. I was recommended by my best friend and would recommend them to everybody!
Patient of Sterling Dental, Google Review
Dr. Nick Kizy was excellent; completely painless root canal. I wasn't sure if they could save the tooth because it has been worn out so much but they did and it feels amazing. Excellent people with great smiles! Wait time was short and easy to set an appointment. Highly recommend practice!
Patient of Sterling Dental, Yelp Review
I normally do not like the dentist but the staff here makes everyone feel at home and comfortable. Everything is explained clearly before anything is started and they really help to calm your nerves. They are the nicest people and will never ever disappoint you. I would recommend this office to anyone!
Patient of Sterling Dental, Google Review
I came here to get my teeth cleaned. The staff was amazing and helpful and the dentist was very knowledgeable. Really enjoyed the dental office and highly recommend this office for any dental work. I then scheduled another appointment for cavities which was fast and easy. Loved it and highly recommend!
Patient of Sterling Dental, Yelp Review
Look forward to going to the dentist again.
Book Now